art direction / creative development.
With the National Park branding roll out globally this year (2017), Chad (my manager) and I thought may be a good idea to develop a set of master landscapes (mainly for AU) which we can pick and use for our events (aiming for one of our largest annual event, World Tour Sydney next year) as well as (possibly) brand awareness campaign.
In addition, our expectation of HQ creative team is that they would develop the detailed illustrations for our region however so far this has proven to be very difficult to execute. We also could engage a local brand agency for support, but that comes at a cost that we currently can't support.
On top of all of that we were very keen to attempt translating the global design standard into a locally relevant look and feel. We're keen to push our own boundaries and try. In this project, my responsibility would be to initiate the conversation with our stakeholders, technically proof our capability, research, presenting ideas, execute all ideas. Below some documentation as I went through the process (currently in progress).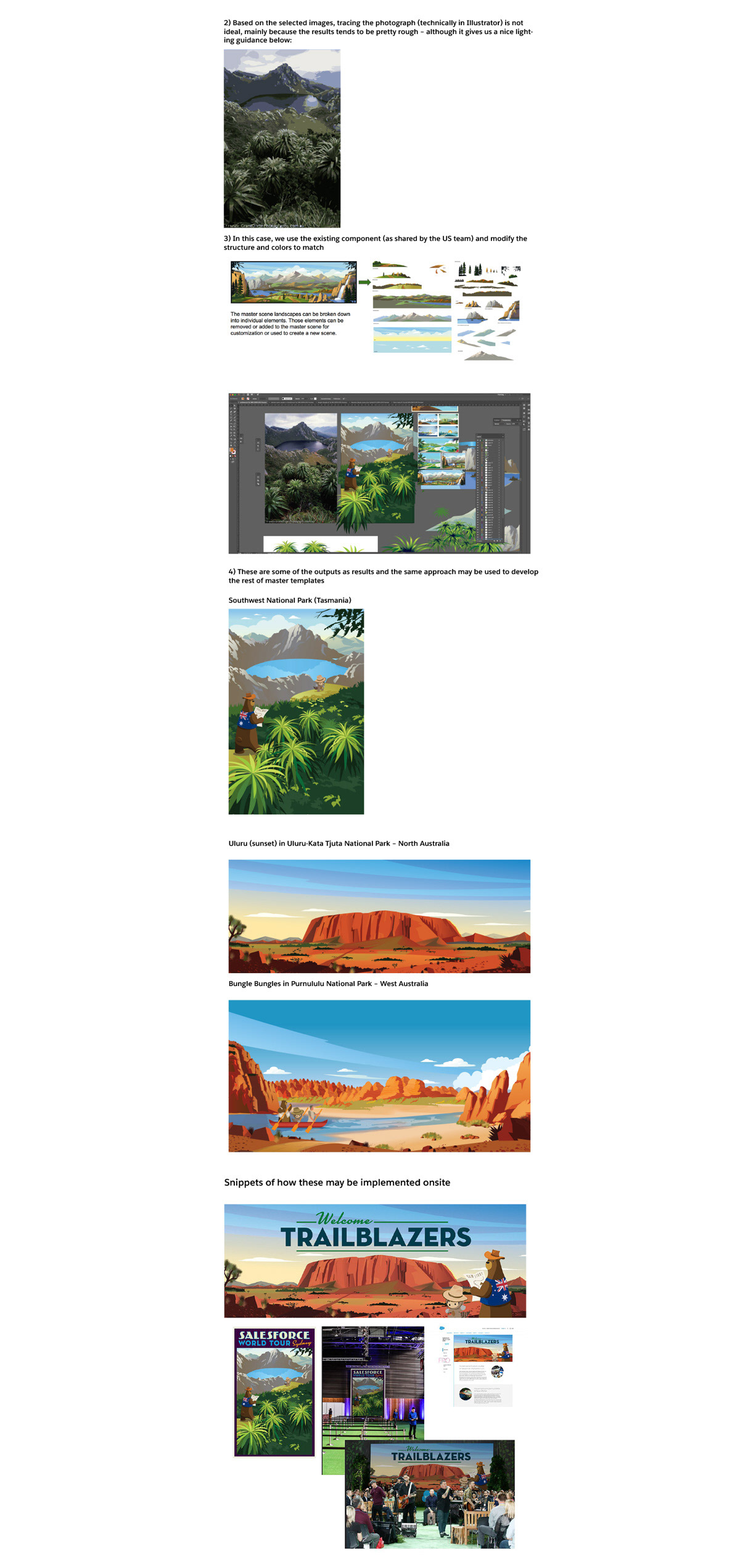 The stakeholder's feedback were pretty positive and we finally managed to get their "buy in" so I continue working based on the real scenario (in this case, for the upcoming World Tour Sydney next year) starting from developing a set of key visual drafts.
Example of final illustrations below. Implementation samples to be updated.