art direction  / creative development
At Salesforce, we always develop and continually optimise our creative assets, including email templates (for campaigns/events purposes) – which I created as part of initiative to drive more efficiency into our current workflow process. 
Below some wireframes developed for one of our strategic (annual) event which then built and developed via our Marketing Cloud platform.
Event updates: agenda, speaker announcement, generic, and
event overview.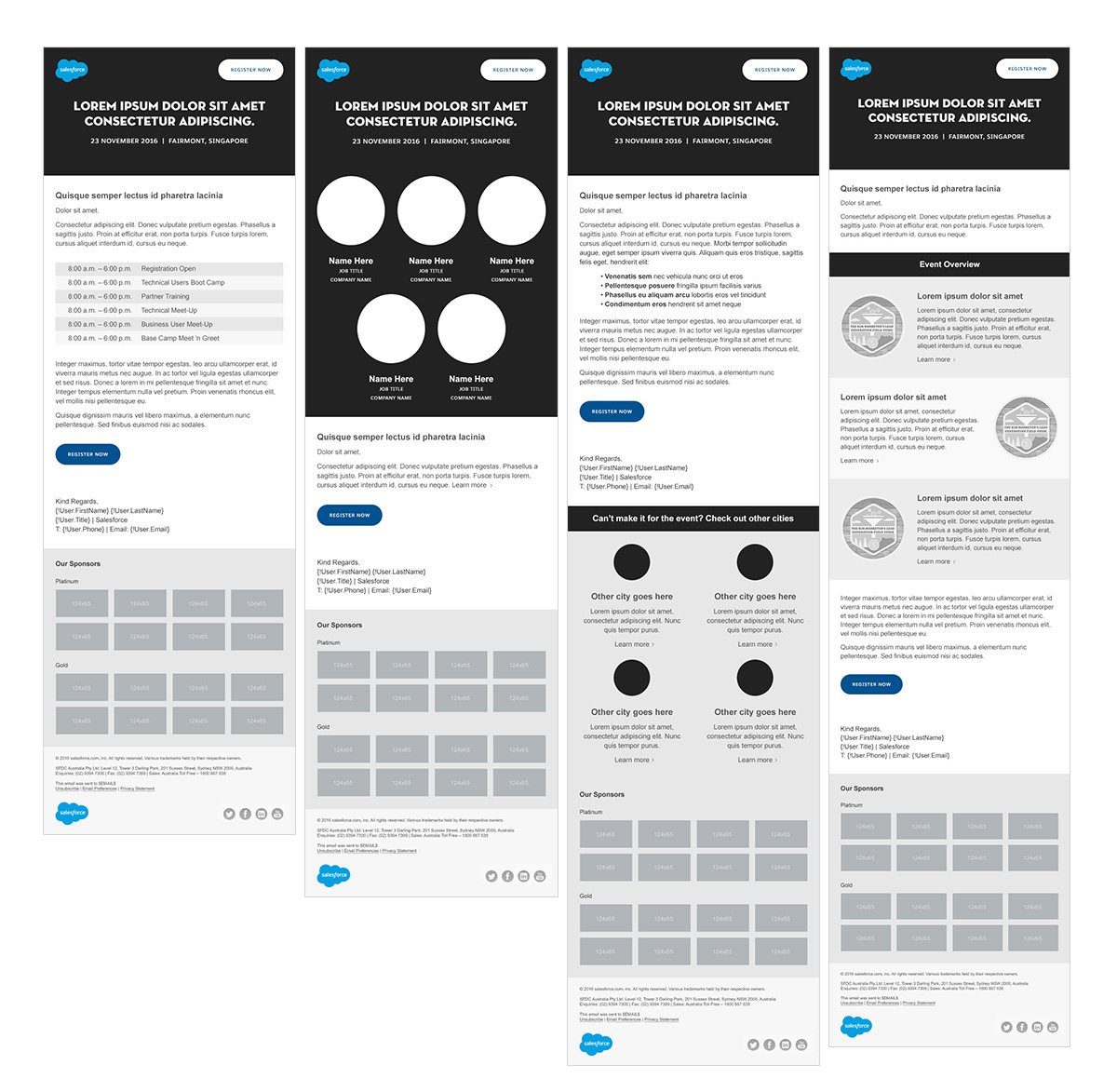 Executive, follow-up, e-ticket, reminder.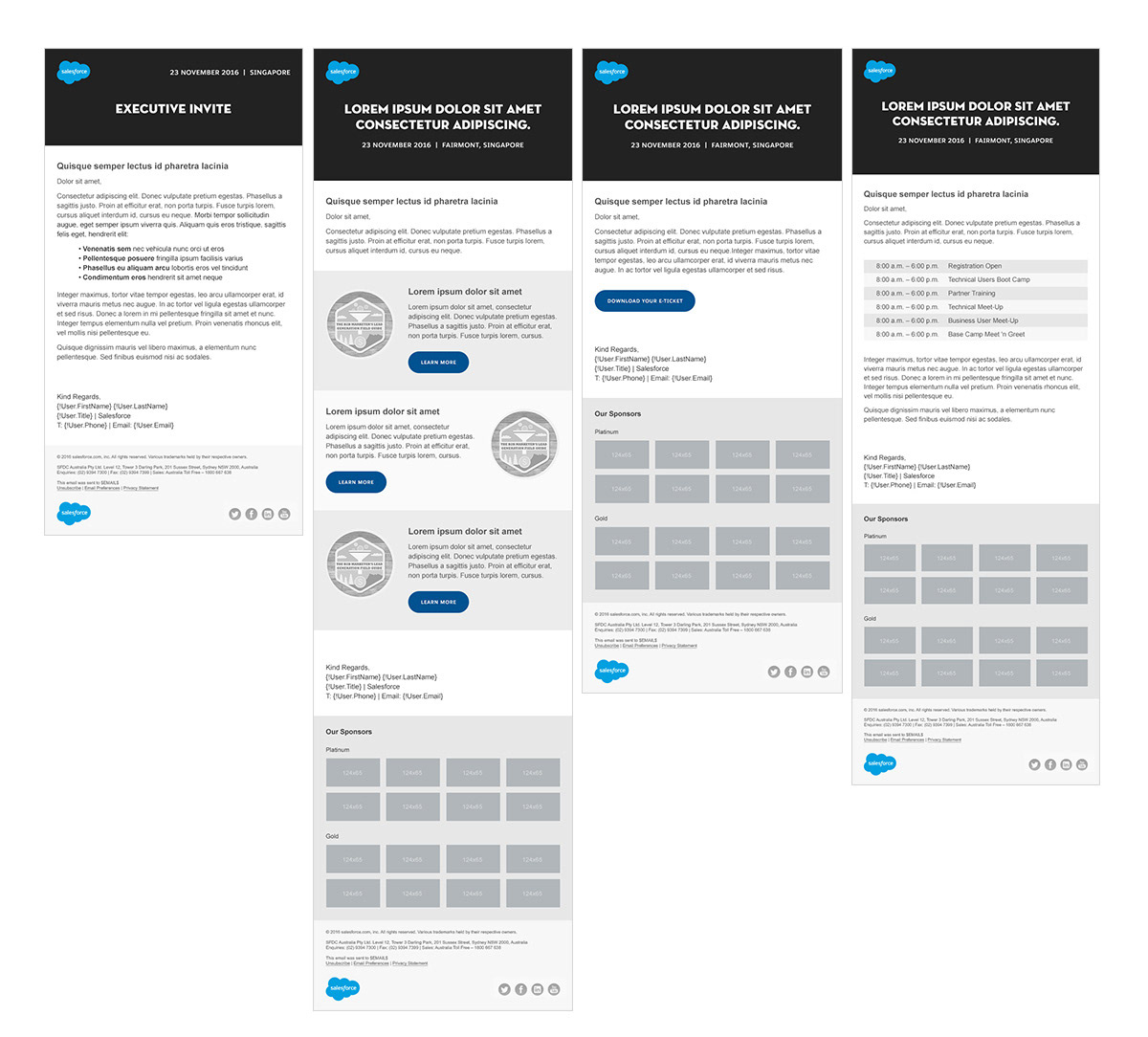 Below are some final mockups from the previous event.