art direction  / creative development

At Salesforce, we develop and regularly optimise our creative assets, including email templates (for campaigns/events purposes). 
Below some wireframes developed for one of our strategic (annual) event which then built and developed via our Marketing Cloud platform.
Event updates: agenda, speaker announcement, generic, and event overview.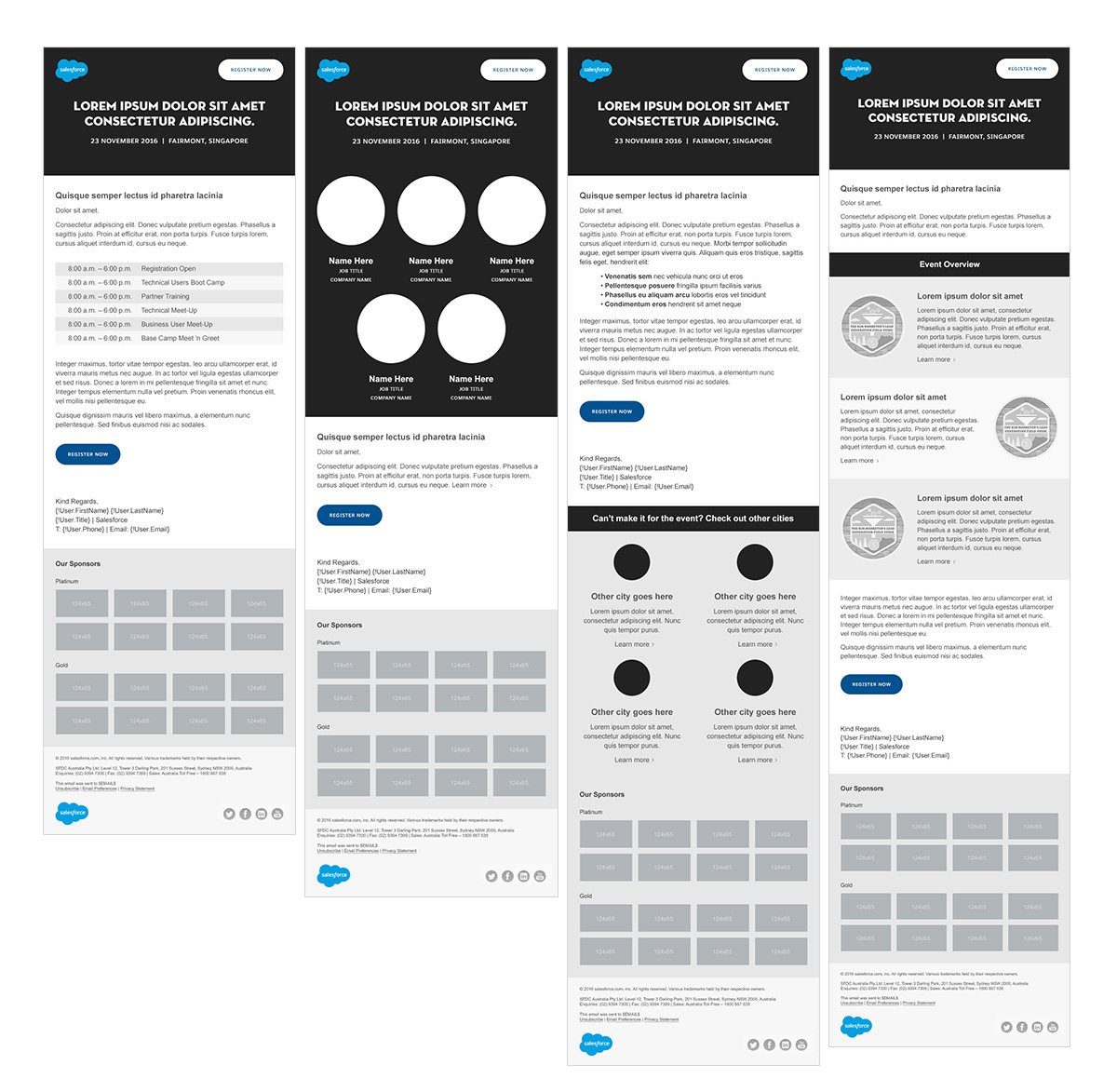 Executive, follow-up, e-ticket, reminder.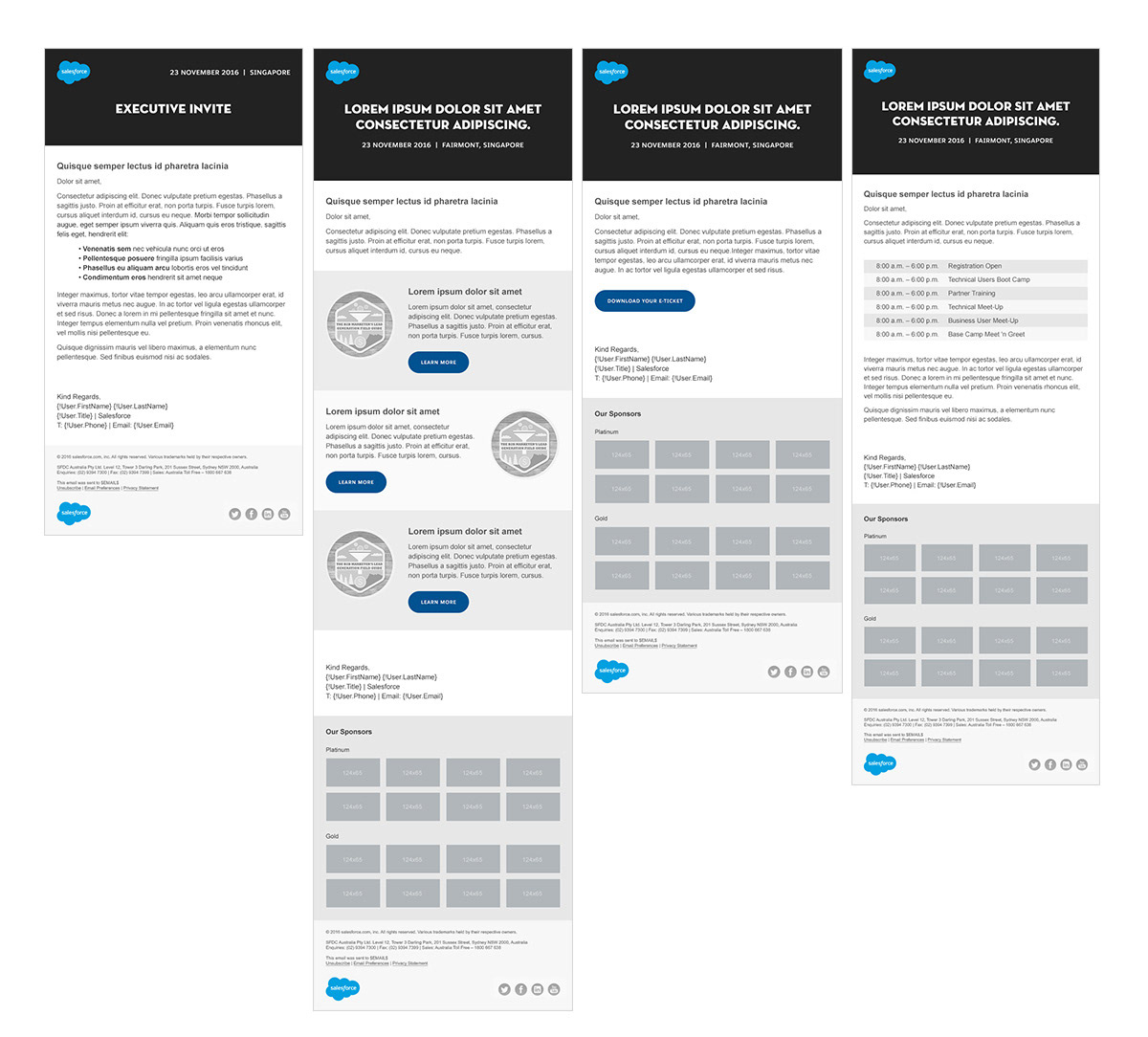 Below are some final mockups from the previous event.